Bird update… Transformation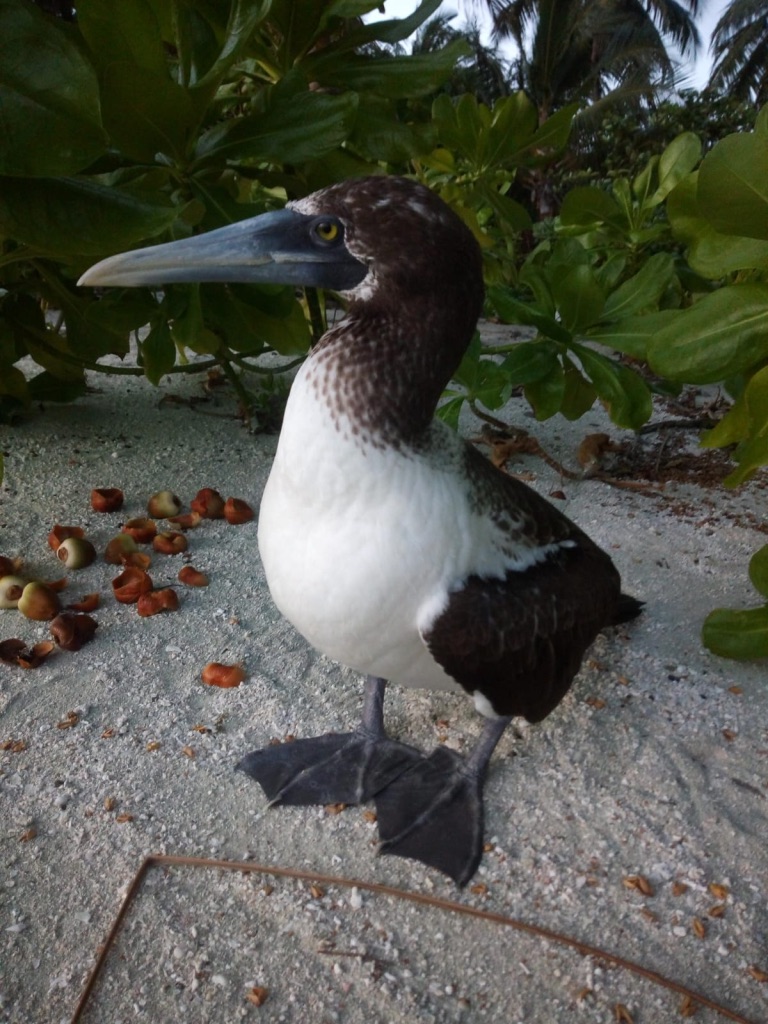 Hi All !
Here are some news about our favourite bird!
Thank you guys for letting him/her some space and yet I see some of you visiting, talking to it, getting pictures … It is great! We are achieving here something quite unique. Cohabitation with a wild animal is not as common and not easy but we are doing pretty well. Let's keep it that way!
As you can see from those two pictures we got some changes going on here. Meaning booby is growing, and thriving. Not only exploring around now, Booby has reveal his/her species !
Booby is a masked booby! The brown feathers have started to turn totally white, beak turning yellow, the only black spot left will be the base of the beak, around his/her eyes.
We still don't know the gender but I am working on it.
Masked booby are big birds and they need a lot of winds or high ground to take off but you might have seen booby practicing to fly lately! Hopefully soon there!
Thank you again for your respect and cohabitation with that amazing animal. It is, at least for me, an incredible possibility.