Join our walk& talk around the island, I will take you through 4 different habitats Pullman Maamutaa has to offer.
This excursion is suitable for everyone able and interested to walk around nature for an hour. Get a peek in the lush forest and others Maldivian wonders. It is not only reef and turquoise waters…. Did you know actually why the water has this colour? and how come so many trees and no bees ?! Let's go if you want to know.
Look around !
Instead of writing another paragraph to describe I will show you a sample of what/who we can see during the walk…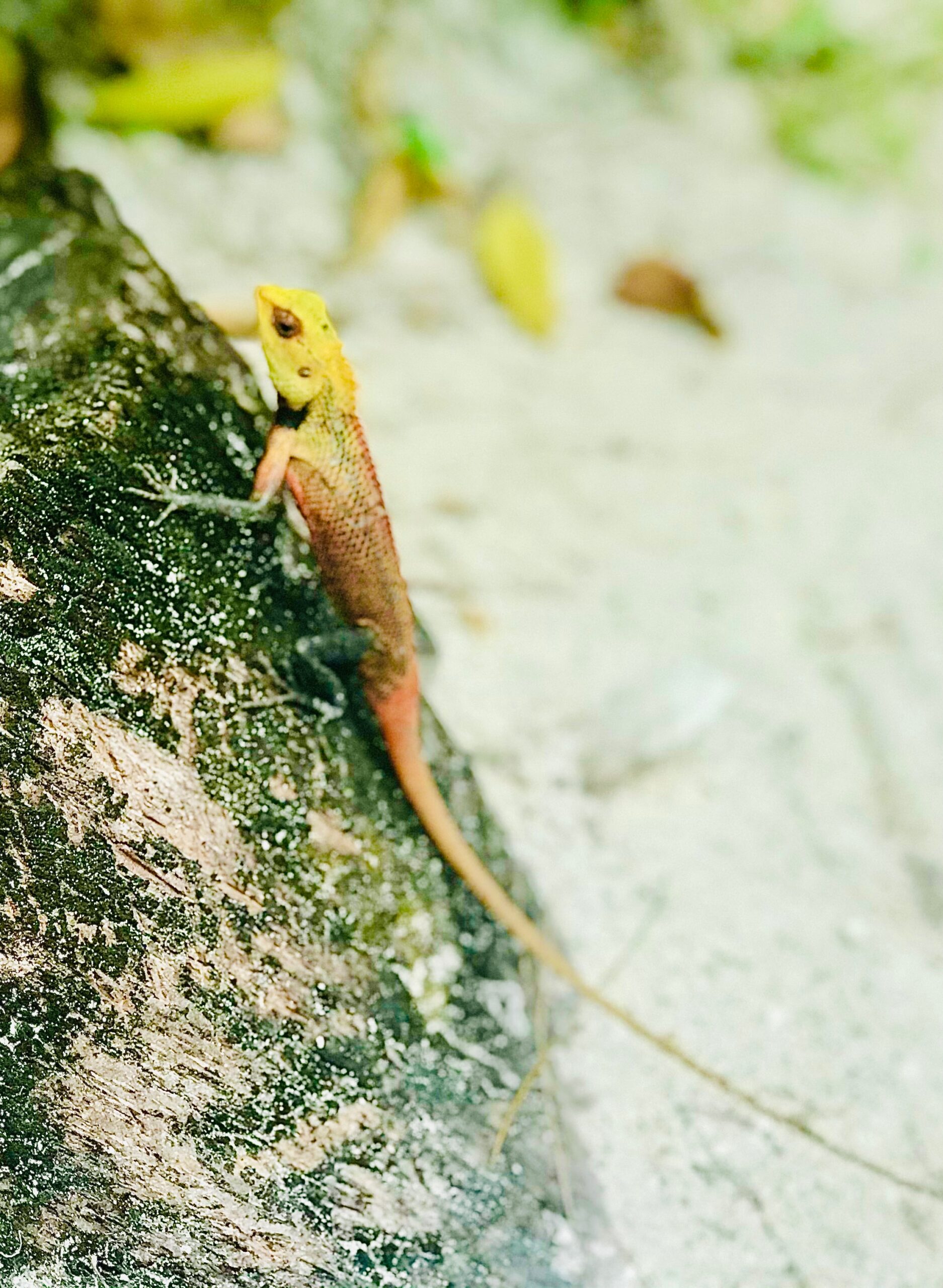 Changeable Lizard
Tree climber, crawlers eater
They are also very good at push ups and mimicking leaves on the ground. Males are bright in colour, while females are more brown… Regardless they eat insects they are your heroes!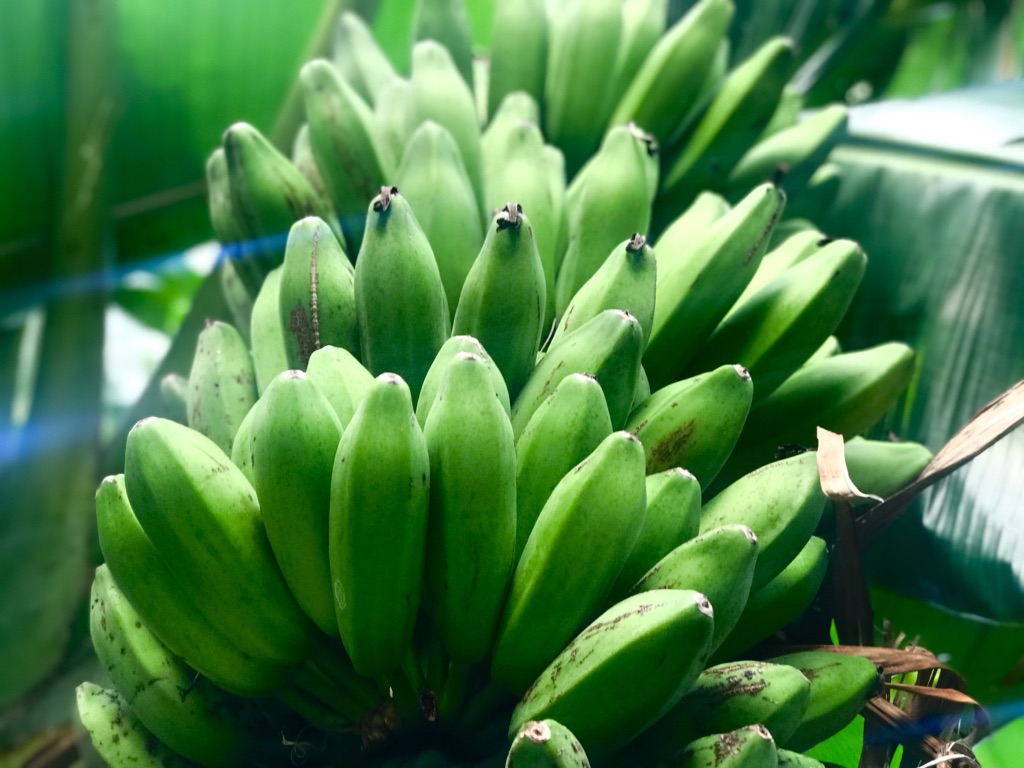 Banana tree
Great to eat and photograph !
We have some banana trees around Maamutaa island, you know how banana looks like but would you like to see a banana flower?!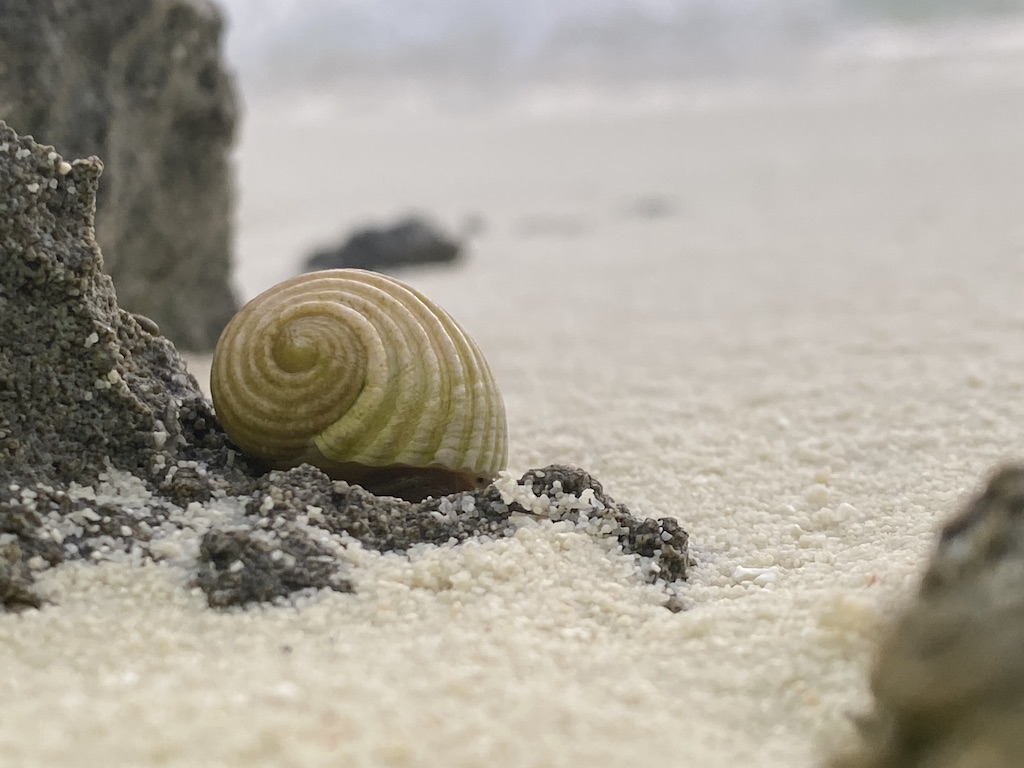 Sea Shells
Potential house for hermit crabs or a snail's home….
Once it is not used by anybody anymore: it makes Maldives! Yes, did you know that the sand of Maldives is crushed shells and corals?!