Get your weekly dose of marine facts
Are you wondering why green turtles are not green?! Maybe you want to know what kind of fish you saw under your villa? And why can you spot so many small sharks around? Is it okay to tag along in the water? Join the talk and you will find out!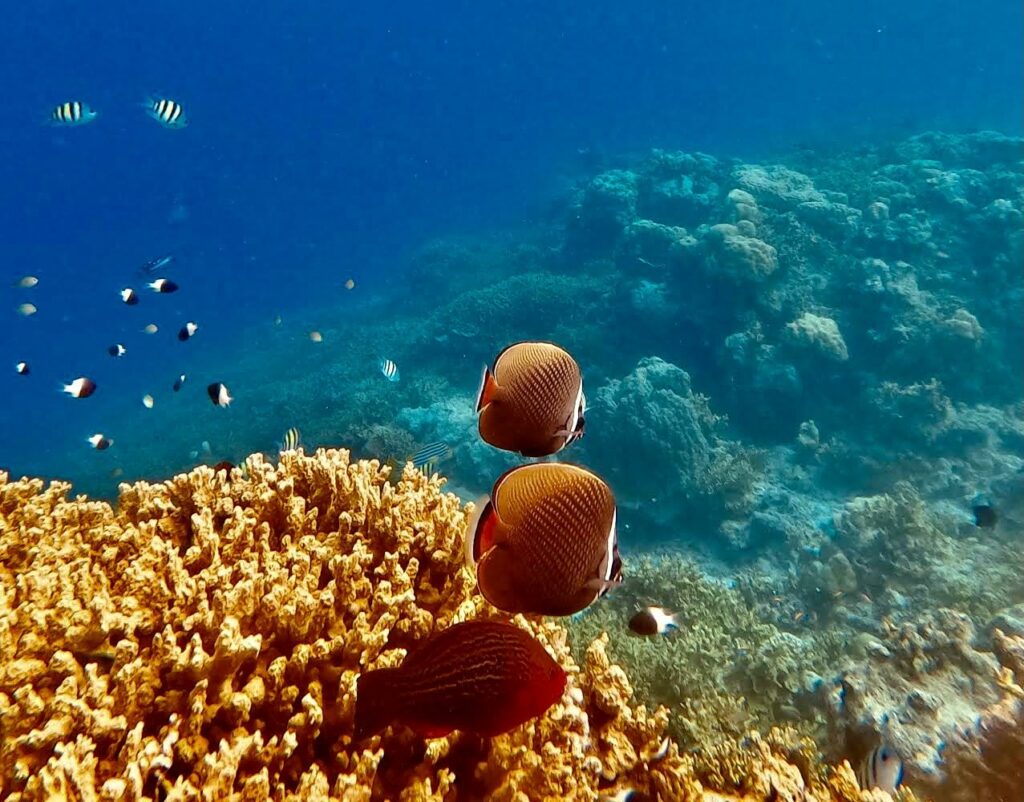 Mondays at 6.00 pm, I will be hosting an interactive conference about coral reefs. Introducing what fishes you can meet around Maamutaa and how to behave in the water. Lats but not least i will talk to you about some of the best practices to protect our marine environment while we enjoy it.
Not sure if you will benefit from joining ?! take the test bellow. 😉